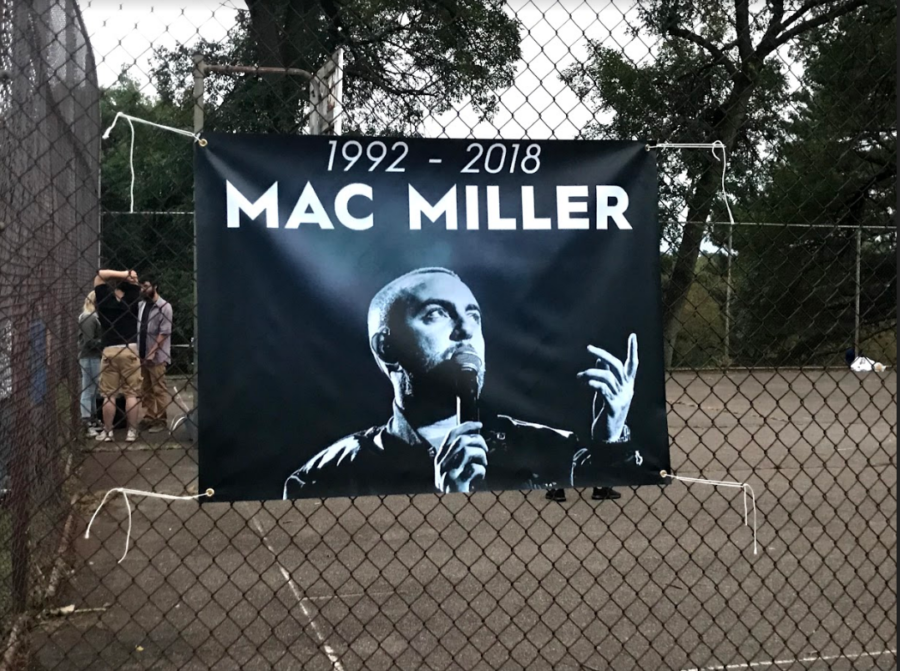 Jaiman White
Fans, friends, and family showed up to Frick Park on Tuesday night to honor the life and work of Pittsburgh rapper Mac Miller, who died last Friday at his home in Studio City, Calif.
The vigil took place near the blue slide that would help Miller launch his career with his first studio album, Blue Slide Park. Fans loved the rapper for his sense of home life and staying loyal to where he came from, making Pittsburgh a big part of his album with songs like "PA Nights," "Frick Park Market," and "Party on Fifth Ave."
Miller's songs were playing as early as 5 p.m. and kept going well past 9 p.m. Pittsburgh is known for its passionate fan bases, and Miller's fans showed up in massive numbers for the vigil.
Among the people in attendance, several close friends spoke about the rapper's humble beginnings and inspirational grind from his mixtapes being thrown on the ground at Miller's alma mater, Allderdice High School, to becoming a mainstream rapper with hits on every chart. One of the most notable speakers was Miller's grandmother.
"I wish he was here but he loves you all. He loves Pittsburgh and everything you have done for him," she said.
Losing a hometown hero like Miller is tragic to anyone who knew him personally or just through his music, and his death at an early age will always be sad. However, the vigil served as something more than just a memorial. It served as one last party and one last celebration of life. In many eyes that's how Miller would have wanted to go out, in celebration and not depression.