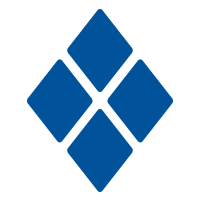 Photo via THON
Baldwin will be hosting an all-nighter in March, and planning for it begins on Thursday.
Students interested in Baldwin's first Mini-THON, which will benefit pediatric cancer research and care, will be able to help brainstorm activities for the event after school on Thursday in the LGI room.
The all-night Mini-THON will be held March 15.
Leah Younkins, one of the teachers overseeing the event, believes that participating in the planning of the Mini-THON will be a great way for students to build leadership skills.
"It's is a fun way for kids to be creative for a good cause. It's a great way for the school to come together," Younkins said.
Activities under consideration for the March all-night event include cupcake decorating, kickball, basketball, dancing, and painting.
Other teachers helping oversee the event include Spanish teacher Rebecca Michalski and English teacher Jason Dolak.
"Not only is Mini-THON rewarding to the cause but to the students as well," Michalski said.
Teachers like Dolak and Younkins heard about Mini-THON taking place at other schools and wanted to encourage it at Baldwin.
"The event will build pride and a sense of community for the school because of these different groups coming together for the common good," Dolak said.