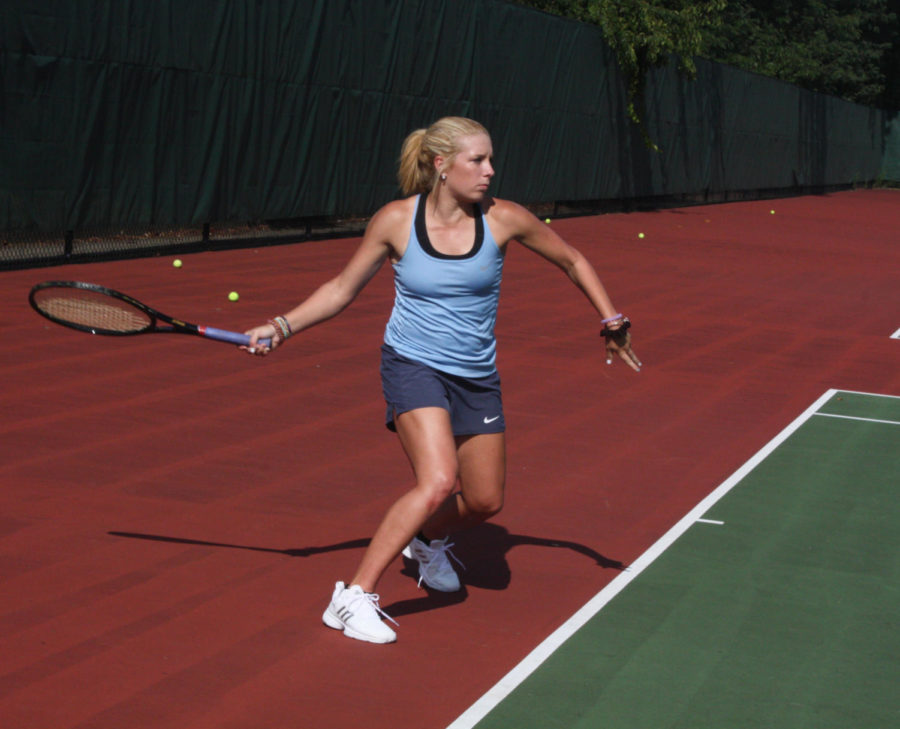 Liam Belan
The girls tennis team kept this season's strong start rolling with a 5-0 shutout of Allderdice on Wednesday.
The girls were able get wins early, which led to large momentum run for the rest of the match, freshman Carly Kennard said.
"Natalie Zgurich and Jenna Tarson have really stepped up as leaders for us this season," Kennard said.
Their leadership has helped lead the team to a 4-1 start. Another standout player has been junior Bethany Yauch.
"She knows how to move around really well and is able to hit the ball hard, which gives our team an edge," Kennard said.
The Highlanders look to continue their winning ways as they take on Mars today.