Ovechkin reaches Stanley Cup Final for first time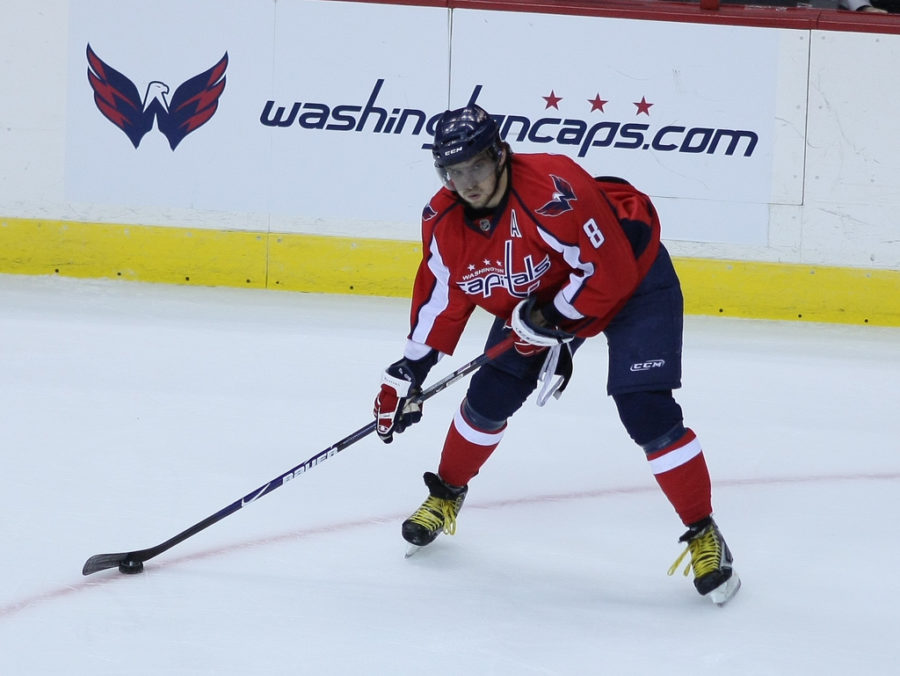 This edition of playoff hockey not only saw Alexander Ovechkin break the second-round curse, but for the first time in his career he has reached the Stanley Cup Final.
Ovechkin has made a name for himself over the years as he as been one of the top players since entering the league in 2005.
Ovi has an impressive list of achievements, including nine all-star appearances, three league MVP titles, a scoring title, and seven goal-scoring titles, which includes this year as he finished with 49 goals to lead the league.
Although Ovechkin and his team have been one of the best teams in the league for the over the past decade, they have not been able to move past the second round.
The Capitals constantly lost year after year, including three postseason exits handed to them by the New York Rangers from 2012 to 2015. The next two seasons, during which they won the Presidents Trophy for the most points in the league twice, they saw second-round departures after losing to the Pittsburgh Penguins both years.
But 2018 has been a different story for Ovechkin and his Capitals. They were not the league's best team, therefore taking some pressure off of them. The Capitals started slow in the playoffs, but have taken off after losing their first two games in round one. They went on to win four straight to take down the Columbus Blue Jackets.
In the second round, it was another chapter of the great rivalry between the Capitals and Penguins, and Ovechkin and Crosby. However, Ovechkin was able to turn the tables and win his first ever second-round matchup, knocking out the Pens in six games. Ovechkin totaled three goals and four assists to help lead his team to victory.
Ovechkin led his team to a third-round match up with a very strong Tampa Bay Lightning. The Caps were on the brink of elimination in Game 6, but were able to win and then pull of a Game 7 victory.
Although the Capitals have struggled in the playoffs in years past, Ovechkin has made himself a very strong threat in the playoffs. His versatility, including the ability to score and hit, has been a big factor this postseason for himself and the Capitals.
Ovechkin will lead his team to battle in the Stanley Cup Final to face the Vegas Golden Knights.
As Ovechkin continues to build his legacy, he can finally add a Stanley Cup Finals appearance to his long list of achievements. But his ultimate goal in this historic season is to add that Stanley Cup ring.
About the Writer
Nathan Breisinger, Sports Editor
Sports Editor Nathan is a senior and this is his third year on the Purbalite. He plays hockey and baseball and he can be found watching, listening, or...