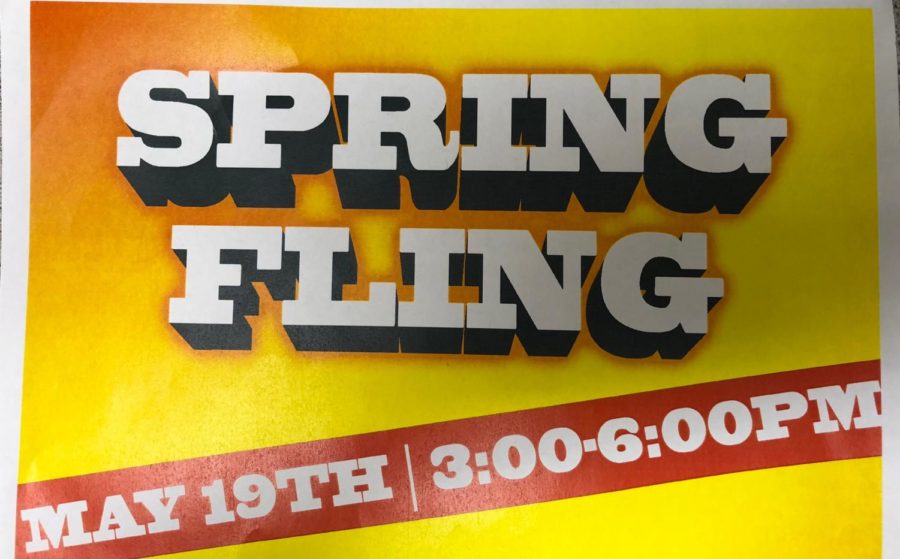 Savannah Nguyen
The Spring Fling, an outdoor concert originally scheduled for Saturday, has been canceled.
Principal Dr. Walter Graves said there were not enough staff chaperones available to hold the event. Graves had agreed to chaperone and initially a few other teachers said they would be able to, but those teachers had conflicts arise and could not be there.
"For a large new event like this, there was no way I would be able to chaperone it alone," Graves said.
Senior Kaleigh Varney, who planned the event, was disappointed.
"I really didn't have any words. I kind was just upset that all of this work I did was just flushed down the toilet," Varney said.
Varney initially came up with the idea to gain experience in business management,
which she plans to major in at college next year. Varney had reached out to people in the music industry and found three musical entertainers for the event. The performers were to include as Bird, a rapper, Caleb Kopta, an indie artist, and Mums Attic, a cover band.
The cancellation had taught her some lessons about this career field, she said.
"This has taught me that this career is not going to be as easy as I thought. I mean, I knew it wasn't going to be easy, but it really motivates me to work even harder after being rejected. Learning how to deal with it professionally also helped me learn," Varney said.
Senior class co-sponsor Daniel Harrold commended Varney on her efforts.
"I want to give Kaleigh credit. She put a ton of work into this," Harrold said. "She really did it all on her own."
Varney had to handle all the cancellations with the bands. Harrold said she dealt with the situation very professionally.
"I think it was a great idea just came at a busy time of year with a lot going on," Graves said.