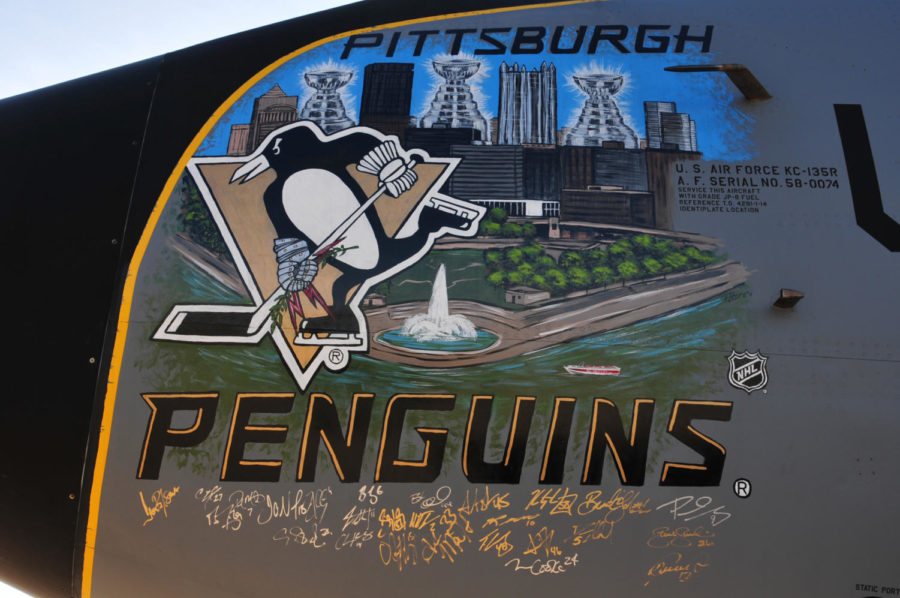 Master Sgt. Ann Young
History teacher Adam Foote was recognized as a top area educator this week — and got box seats at a Pens game as part of the recognition.
Assistant Principal John Saras had nominated Foote for the Champion Educator program, sponsored by Jostens, the company that makes class rings. As one of 10 honorees, Foote had prime seats with his wife, art teacher Cheri Foote, to watch a 3-1 Pens win against Dallas on Sunday.
"Mr. Foote goes above and beyond with what he does inside and outside of the classroom," Saras said. "It was great for him to be recognized."
In addition to teaching history, Saras said, Foote also coaches volleyball, serves as a school safety representative, runs Mock Trial, works with the AP program, and is active in the community inside and outside of school.
Foote and the other honorees were chosen from out of several hundred applicants throughout the area.
"It's not everyday that a group of teachers get to enjoy a luxury box for a sporting event, but it was certainly an memorable night," Foote said. "To be selected as one of ten finalists out of 300 nominations was an honor in itself."
Saras also got to go to the game.
"Mr. Foote invited me to go with him to the game," Saras said. "It was a first-class reception by Jostens."