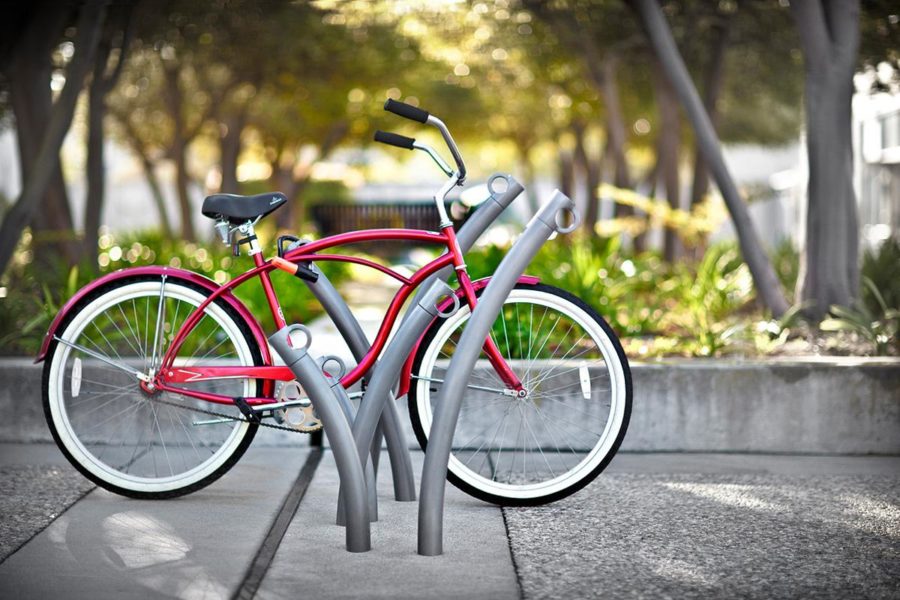 Students who would rather ride their bikes to school soon will have a place to put them, thanks to senior Zach Miller.
Miller recently rode his bike to school, but realized when he got here that there was no place to store it.
"I woke up and realized it was really nice out so I decided to ride," Miller said. "I didn't think it would be a big problem."
Miller initially proposed keeping the bike in the building, but instead administrators decided to locate and set up a bike rack outside, Assistant Principal Rachel Sprouse said.
"He didn't have anywhere to put his bike," Sprouse said.
Before the high school renovations were made about a decade ago, Baldwin had bike racks, Sprouse said. However, they were removed during the renovation process.
The district has bike racks stored at the Wallace building, so the high school is having a bike rack brought over, Sprouse said.
"We know that for some students, like Zach, this could be very useful, so we want to facilitate that," Sprouse said.
Sprouse said the bike rack would hold about six bikes, but if demand increases another rack will be added.
The responsibility of making sure students' bikes are not stolen is up to them, just as students must protect the possessions in their lockers by providing their own lock. The school would provide video footage if something were to go wrong, but the responsibility would fall on the students, Sprouse said.
"I'm sure some other kids would like to use it," Miller said. "It will be available for anyone now."
The experience has left Miller feeling proud.
"I feel pretty accomplished. It feels good to change something at Baldwin High School," Miller said. "I can say that they put this in because of me."