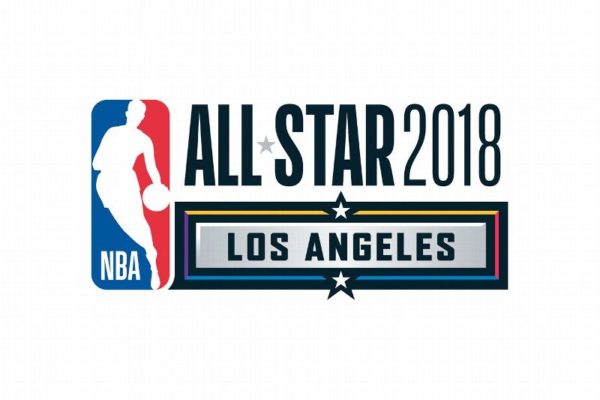 For Sunday's 67th NBA all-star game, the league has decided to shake it up, and bring the players back to their pick-up game days.
Every major American sports league has an all-star game of some kind, and every year it's the same old story: The games always have an extreme score, no one wants to play defense, and most players are just happy to take a break from the regular season.
The NBA, however, has decided to go in an interesting direction. Instead of doing the usual East vs. West faceoff, the league has decided to choose a captain from each conference and have them pick among the all-star cast to help build their teams.
The captain from the East is Lebron James, who didn't hesitate to bring back his old teammate and rival, Kyrie Irving. The other starters on the team include Anthony Davis, Kevin Durant,  and Paul George, who is filling in for an injured Demarcus Cousins.
Steph Curry serves as the captain from the West, and he picked up the NBA's leading scorer, James Harden. The other starters include Demar Derozan, Joel Embiid, and Giannis Antetokounmpo.
The new version of picking teams for the all-star game is interesting, but some of the most notable stars won't be attending because of the alarming amount of injuries around the league. So far no one from Team Curry has gotten injured. On the other hand, Team James has lost four players to injury, including stars like Kristaps Porzingis and John Wall.
The team captains have also chosen their respected charities that will benefit from the game. Lebron chose After School All Stars, an organization founded in 1992 by Arnold Schwarzenegger in an effort to provide year-round, after-school programs in 19 American cities, including Atlanta, Newark, Tampa Bay, and many more.
Curry decided to put proceeds toward the Brotherhood Crusade, a non-profit organization that provides care and improves the quality of life for underserved youth in Los Angeles, providing resources for up to 3,000 people a year.
The winning team will donate $350,000 to its charity, while the losing team gets to donate $150,000 to its chosen charity.
It's certainly going to be an interesting game compared to years past, Team Lebron going up against Team Stephen after a high school pick-up game style draft.
Will Team Lebron sustain any more injuries? Will Team Stephen dominate with a healthy roster? Will Joel Embiid reconsider dating Rihanna? These questions can be answered when the game starts at 8:20 p.m. Sunday on TNT, live from the Staples Center in Los Angeles.