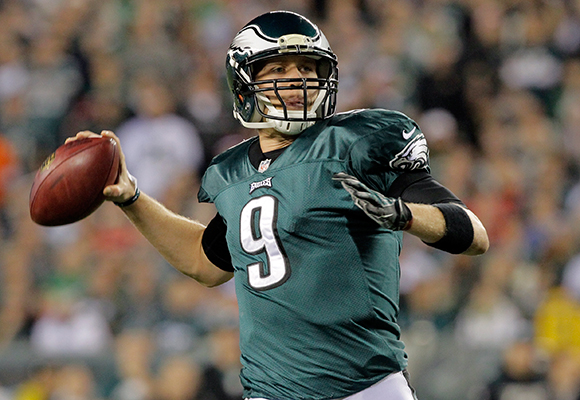 Hunter Martin
With the Philadelphia Eagles winning their first Super Bowl under a magical playoff run by the game's MVP, Nick Foles, one question remains: Who will be their starting quarterback next season?
It's hard to argue against Carson Wentz with the kind of season he had before he went down with a season-ending ACL injury. Many were picking him as an early favorite for the NFL's MVP, as he put up amazing numbers for a sophomore quarterback.
When Wentz went down he had 3,296 passing yards, 33 touchdowns, and just seven interceptions. The numbers are there and had he finished the season, he could've walked away with the MVP.
Nick Foles is on his second stint with the Eagles organization, and came to play. Although he only played in three regular season games, his five touchdowns were still enough to give Philadelphia the first seed in the NFC.
However, the postseason is where the 29-year-old quarterback came alive. Foles would have a run of games with career-high numbers for passing yards and passer rating. Not to mention he did win the Super Bowl against possibly the greatest quarterback and head coach duo of all time, and came just yards short of matching Hall of Famer Kurt Warner's passing display in Super Bowl 43.
Those were two legendary performances, but Warner didn't need to worry about his job like Foles does.
The direction that the Eagles will go is unclear. The last time a second-string quarterback started in a Super Bowl and won was Tom Brady back in 2001. Brady came in for Drew Bledsoe after a serious injury, and would win the Patriots their first of several Super Bowls in the new millenium.
Brady has since won five Super Bowls and four MVPs, while Bledsoe finished his career jumping from team to team without any of the success he had previously with the Pats.
It is very possible that either quarterback could be traded for high draft picks and established talent. Wentz is young and has a long career ahead of him, assuming that he can stay healthy. Foles is already 29, which isn't too old for quarterbacks considering Tom Brady, Warren Moon, and George Blanda all played into their forties.
At the end of the day it may come down to who can generate the most successful play in Philly, or who can get the Eagles as many incentives as possible.
Throughout the season there have been many surprising moves that no one ever thought would happen, and this is going to be a major conversation for football fans until someone is moved.
But make no mistake — someone has to leave. A quarterback controversy can cause more disruption in the locker room than almost anything else. It was evident with Terry Bradshaw vs. Joe Gilliam, Joe Montana vs. Steve Young, and Eli Manning vs. Geno Smith.
Although both quarterbacks can generate amazing play, it's unlikely that they will stay on the same team. Most coaches and general managers would take some draft picks over a quarterback controversy.