NHL fighters make games more exciting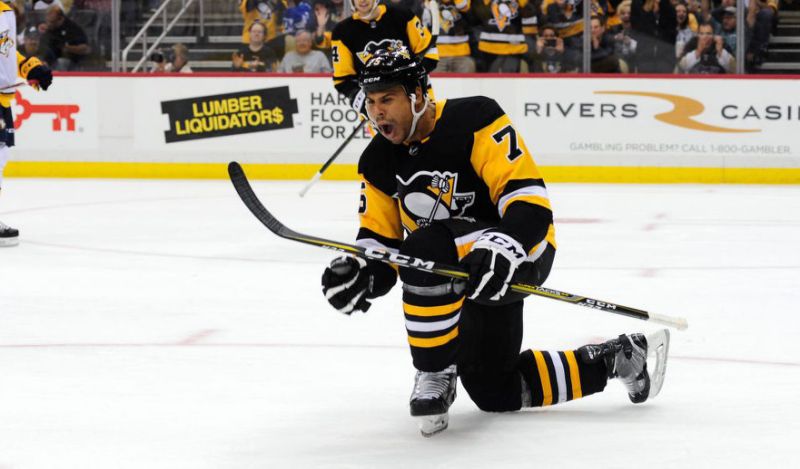 Fighting in other sports usually results in a hefty consequence, but not in the NHL. The freedom to get away with fighting and only a five-minute trip to the sin bin is a privilege for the players.
Although fighting has been a common occurrence in the NHL, it has slowly been disappearing, and agitators and fighters have become a dying breed in the league.
Today is nowhere near the days of the Broad Street Bullies and the other physical teams of the '70s, '80s, and '90s, in which every game would rack up tons of penalty minutes.
In the past few years, the young stars making an impact on the game have been focused more on the skill of the game along with goal scoring, which has meant that older agitators have not been so frequently replaced.
For fans, however, fighting contributes to the entertainment of the game they love to watch, especially in rivalry games.
For the past few years, the Pittsburgh Penguins haven't had any notable fighters. Over the previous two seasons the Pens only recorded 22 total fights, and the year before that they registered 33.
Those 33 came in large part thanks to Steve Downie, who was their last true tough guy and who fought eight times that season.
In the Crosby era, the Penguins have had some great fighters, including names like Georges Laraque, Eric Godard, Matt Cooke, and Deryk Engelland among others.
With very few major fighters left in the game, the Pens are fortunate to have acquired in the off-season Ryan Reaves, who has already made himself a household name in Pittsburgh.
On Saturday he recorded two fights along with a goal and a game misconduct in a Stanley Cup rematch with the Nashville Predators.
Although he never experienced the Nashville matchups last spring as a Penguin, he took the chance to make a name for himself and to give the Pens momentum in that game, which they won 4-0.
Reaves created a playoff like atmosphere with his fights and physical play. Many fans chanted "Reaves" to support his play as the fans welcomed back a familiar style of hockey they used to love.
Since the league has seen a decline in these types of players, it is nice to see one back in Pittsburgh. Hopefully fans will see more like him throughout the league, as it will bring new entertainment and a new feeling to rivalry games.
About the Writer
Nathan Breisinger, Sports Editor
Sports Editor Nathan is a senior and this is his third year on the Purbalite. He plays hockey and baseball and he can be found watching, listening, or...